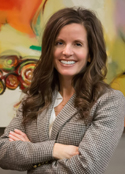 Tina Parkhill
Owner
Tina is a graduate of Oklahoma State University (OSU) and started her career in 1994 working for Ernest & Julio Gallo winery. After spending several years working in sales and management roles for solutions based companies, Tina decided to return to the liquor business and open Parkhill's Liquors & Wine South on April 4, 2011.

In addition to juggling the balance of family and work, Tina is also committed to giving back to the community. She is heavily involved in the Tulsa County Oklahoma State University Alumni Chapter and Family & Children's Services.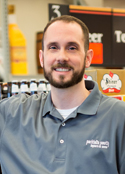 Chris Vedda
Store Manager
Chris has been involved in operations and management in the liquor industry for over 8 years. He brings a wealth of experience and knowledge to Parkhill's South. He has a passion for beer and spirits with a growing interest in wine. He has incredible product knowledge and likes to always be available to his customers. Chris will be taking the CSS exam soon and hopes to become a CSS (Certified Spirits Specialist). He can help plan your beverage needs for a small wedding, dinner party or a large corporate affair.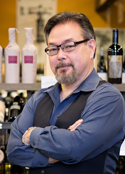 James Andrews
Wine Manager / Sommelier
James has spent over 30 years training, selling and educating others about wine and spirits in the restaurants, nightclubs and retail venues. He began working in restaurants while putting himself through college in Kansas City and despite completing two degrees in fine arts and commercial arts, his passion for food and wine drew him to the hospitality field as a life-long career.

In 1995 everything changed when he met Doug Frost-Master Sommelier and Master of Wine who became both a great friend and mentor.

In 1999 James passed the examination to become a certified sommelier, accredited by The Court of Master Sommeliers.

He succeeded Doug Frost as Sommelier at the prestigious American Restaurant in Kansas City and worked there as both General Manager and Sommelier until moving to Tulsa in 2003 to become managing partner at Polo Grill.

He eventually owned and operated several ventures of his own, including Osage Restaurant at Gilcrease Museum, Calistoga Bar and Grill in Jenks and Ciao Restaurant and Jazz Club in Brookside for 12 years.

After previously working as a manager at Parkhill's Liquor and Wine at 51st and Lewis, he accepted the position as wine manager/sommelier at Parkhill's South Liquors and Wine in 2015.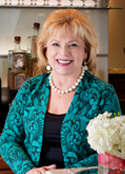 Twila Flynn
Community Relations Coordinator / Manager of Beyond The Label Gift Store
Employed for Parkhill's South Liquors and Wine as Community Relations Coordinator and Manager of Beyond The Label Gift store.
Accomplished in management and business development as well as a successful career in the banking sector. Owned and operated a manufacturing company for 17 years. Excels at obtaining customer satisfaction and networking. Experienced in all phases of marketing, management, and business development.
She has one daughter and 3 grandchildren. Hobbies are watching grandchildren play sports. Spends time with friends at Grand Lake. Member of Redeemer Covenant Church.