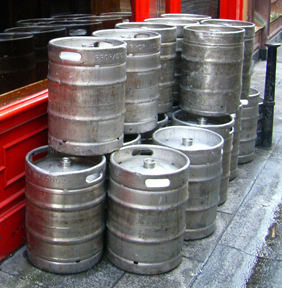 Parkhill's Liquors and Wine South offers Kegs in Tulsa. We offer over 100 different domestic, import and micro-brewery beers - perfect for your next gathering. We also carry all the accessories for the kegs that you would need for your Tulsa party.
Here are a few of our selections. Prices vary on each keg. Please call to order. If you do not see a keg on the list, please contact the store to check on the availability of that keg. We can get most kegs in the market within 1-2 business days if the keg is available in Oklahoma.
In addition to the cost of the keg, you will need to get a few accessories unless you already have them. Here are a few other Keg Accessories needed:
Keg Tap
Keg Trash Can
Ice for Keg
Keg Deposit $30
More information:
All kegs are subject to availabilty. Please contact store for current list.
No orders past 5pm on Thursday for Friday & Saturday pickup.
Chill and have stationary for 6-8 hours before serving.